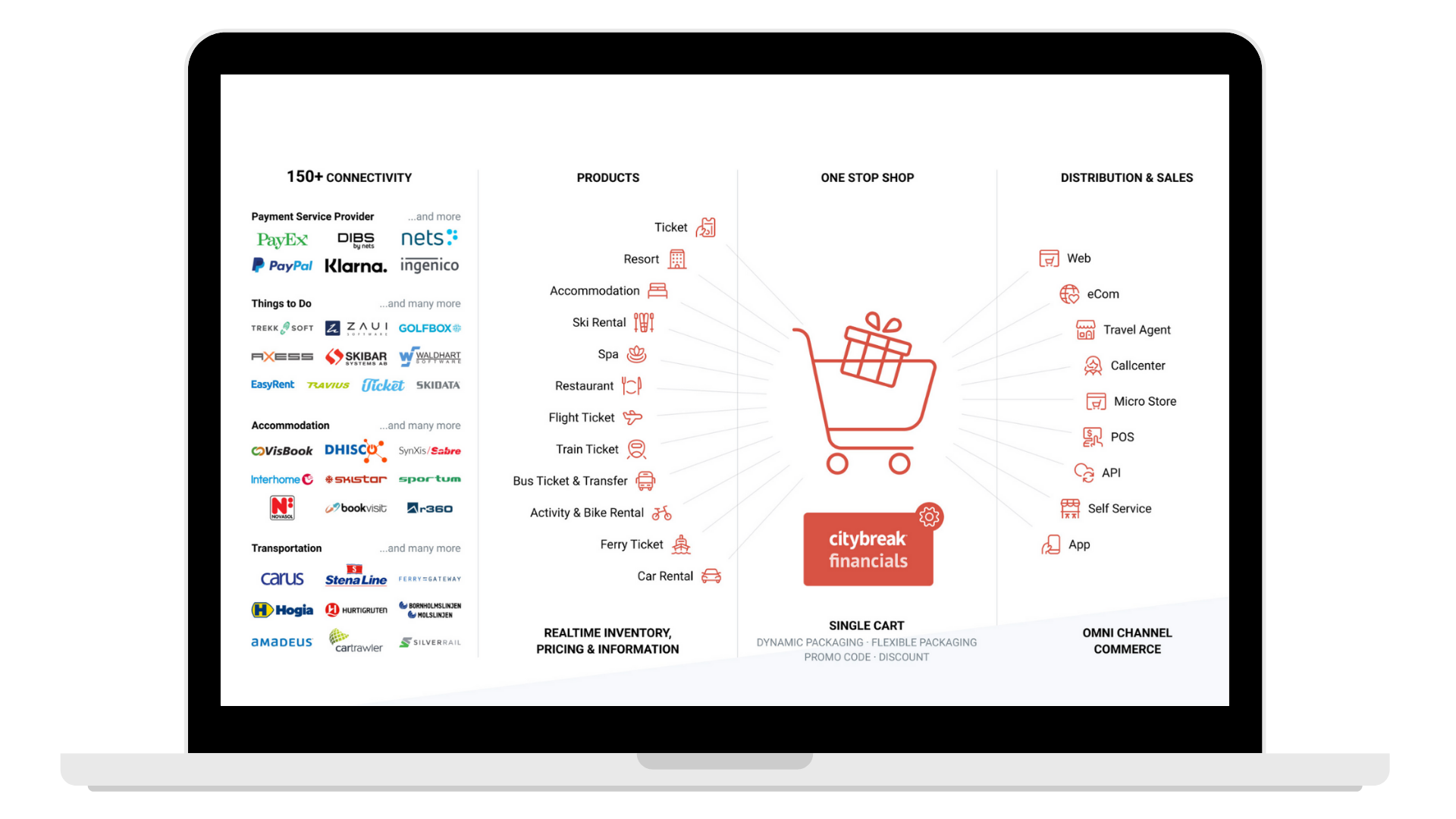 We are the Digital
Ecosystem for
for Travel
We provide e-commerce, packaging and distribution platforms for the tourism industry. The services are interconnected which enables our customers and partners to benefit from every aspect of the great array of possibilities that our digital ecosystem provides.
Central Reservation System (CRS)
Create your own travel ecosystem, extend your reach and increase revenue. Distribute your products and connect to your supplier's systems in real-time.
Omni Distribution & E-commerce
Make your products available for the whole world on multiple platforms and boost your sales with intelligent revenue management!
Packaging
Bundle products and create your own packages! Inspire your guests and make them have an unforgettable stay!
Accounting & Reporting
Automize complex money-flows between all parties and different commission agreements. Analyze your trends and become a data-driven organization with our fast and effortless daily insights.
Connectivity & API
Connect your Digital Ecosystem to Suppliers and Distribution Partners & Channels. Our real-time integrations make your administration much easier - no more pen & paper or allotments.
Ticketing & Access Management
Sell, issue and create your tickets and sell them online or via your connected channels. Connect tickets to our integrated access gates and communicate with your participants along the way.
An entire Ecosystem for all needs
We built the Visit Group Ecosystem so you can have expert software for every part of your business.

BookVisit
An advanced platform for lodging and accommodation providers. Including Channel Management, IBE, rate management and packaging.
iTicket
One intelligent and easy-to-use cloud-based platform for managing all your inventory, pricing, campaigns, sales, packaging and OTA distribution.


Citybreak
Citybreak is the foundation of our platforms. It brings everything together and acts as a hub for your personal travel ecosystem! Citybreak provides connectivity to external inventory systems (our "Travel Switch") and to external distribution channels via our Agent network and APIs. Advanced Packaging lets you create new experiences for your travellers.
Our WebX team offers

full-service Web Development

.

A premium CMS to optimize your traveller's web experience.
Integrated to Visit Group's Booking Engine
Seamless integration between the web and the booking engine will ensure a great user experience.
Tailor-made web presence for your brand
With more than 200 websites made by us, we have a huge experience to customize your web presence.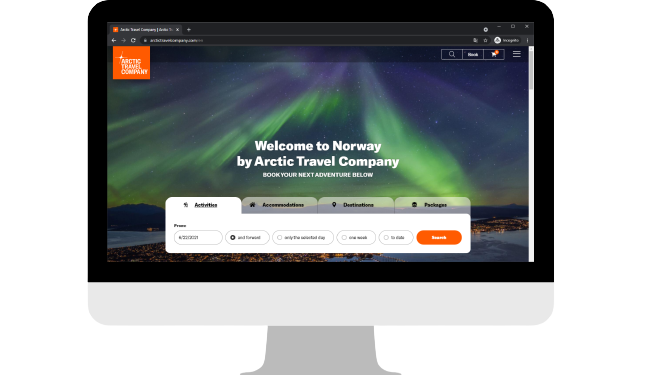 Our Latest News.
Things never stop moving here. Find out what has happened at Visit Group lately.
Our customers are our biggest fans.
We don't like to brag, but we don't mind letting our customers do it for us. Here are a few nice things folks have said about our themes over the years.
"Landkit is hands down the most useful front end Bootstrap theme I've ever used. I can't wait to use it again for my next project."
"I've never used a theme as versatile and flexible as Landkit. It's my go to for building landing sites on almost any project."
Stay focused on your Ecosystem.

Let us handle the technical stuff

.

Use our platform to integrate to external inventory system in real-time, manage your products and suppliers and keep track of your own and your agent's sales. We will take care of the technical stuff for you.
Get started
Get Landkit and save your time.
Stop wasting time trying to do it the "right way" and build a site from scratch. Landkit is faster, easier, and you still have complete control.
Can I use Landkit for my clients?
Absolutely. The Bootstrap Themes license allows you to build a website for personal use or for a client.
Do I get free updates?
Yes. We update all of our themes with each Bootstrap update, plus are constantly adding new components, pages, and features to our themes.
Is there a money back guarantee?
Yup! Bootstrap Themes come with a satisfaction guarantee. Submit a return and get your money back.
Does it work with Rails? React? Laravel?
Yes. Landkit has basic CSS/JS files you can include. If you want to enable deeper customization, you can integrate it into your assets pipeline or build processes.