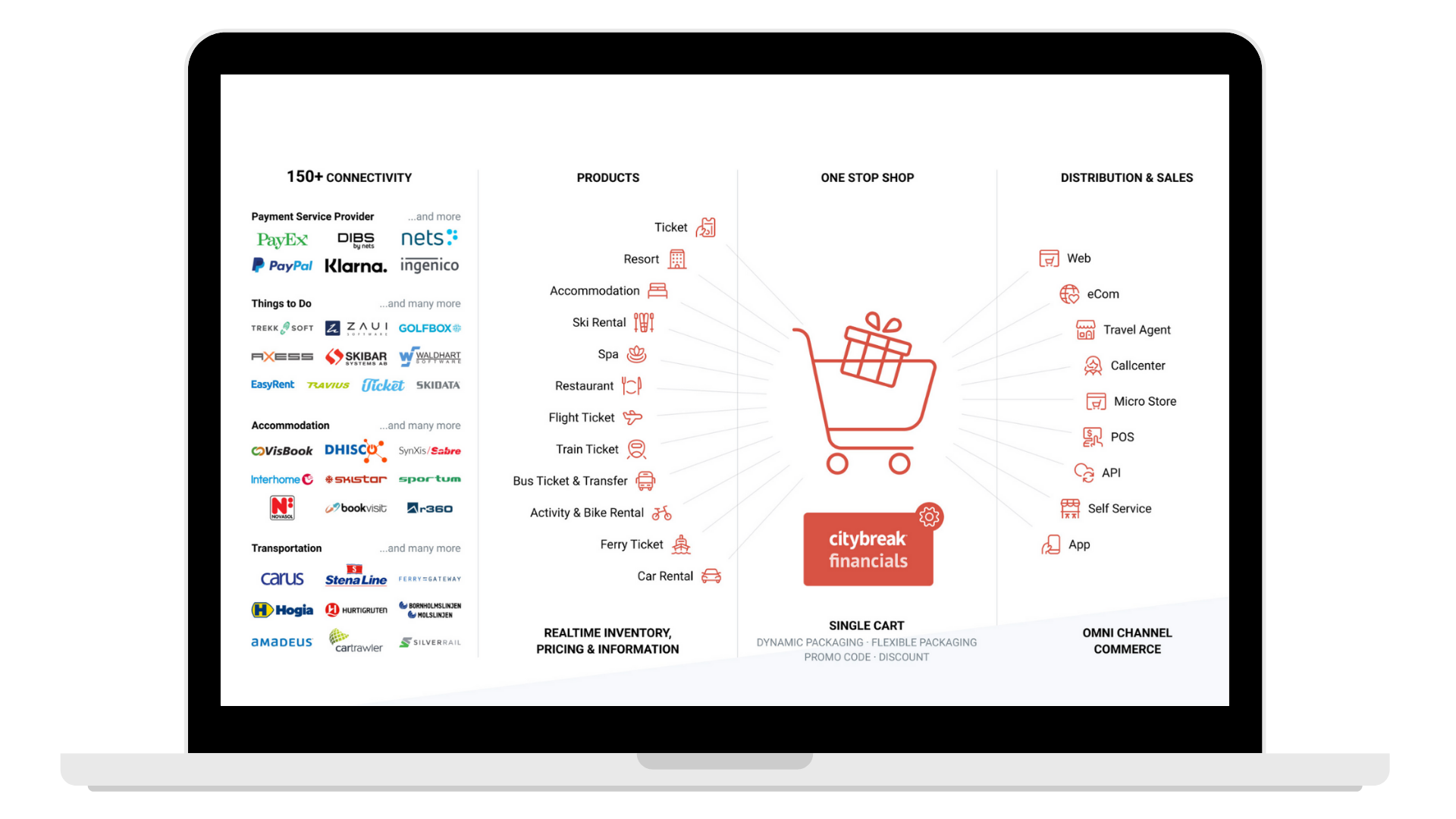 WebX CMS brings your travel business to life.
A smart content management system that promotes your bookable products such as activities, accommodations, tours, and packages. Fully integrated with Commerce hub and Experience hub.
Flexible API connection
The system offers a big number of integrations to external systems such as YR.no, Fnugg, Bookvisit, Galaxy and numerous more.
Tailor made to fit your needs
We develop custom solutions for every customer's needs. With the power of PHP, Python in the back and HTML / JS / Vue.js in the front, the system is flexible, and the development stages are short.
Built with Search Engines in mind
Our CMS is built to maximize the SEO guidelines from Google, and assist the customer in creating SEO friendly content.
Omni-channel distribution (CRS)
Think about your offer – we'll handle the rest. Commerce hub is the ultimate platform to get your experiences out there! Being able to distribute through various channels and to different targets is essential to reach potential visitors. You can specify products, quantities and prices that are accessible to a customer segment grouped in a distribution channel. A commerce solution that supports all major channel of distribution:
Call centers
Travel & Sales Agents
Web storefronts
Point of Sale (PoS)
API-connections
Partner widgets