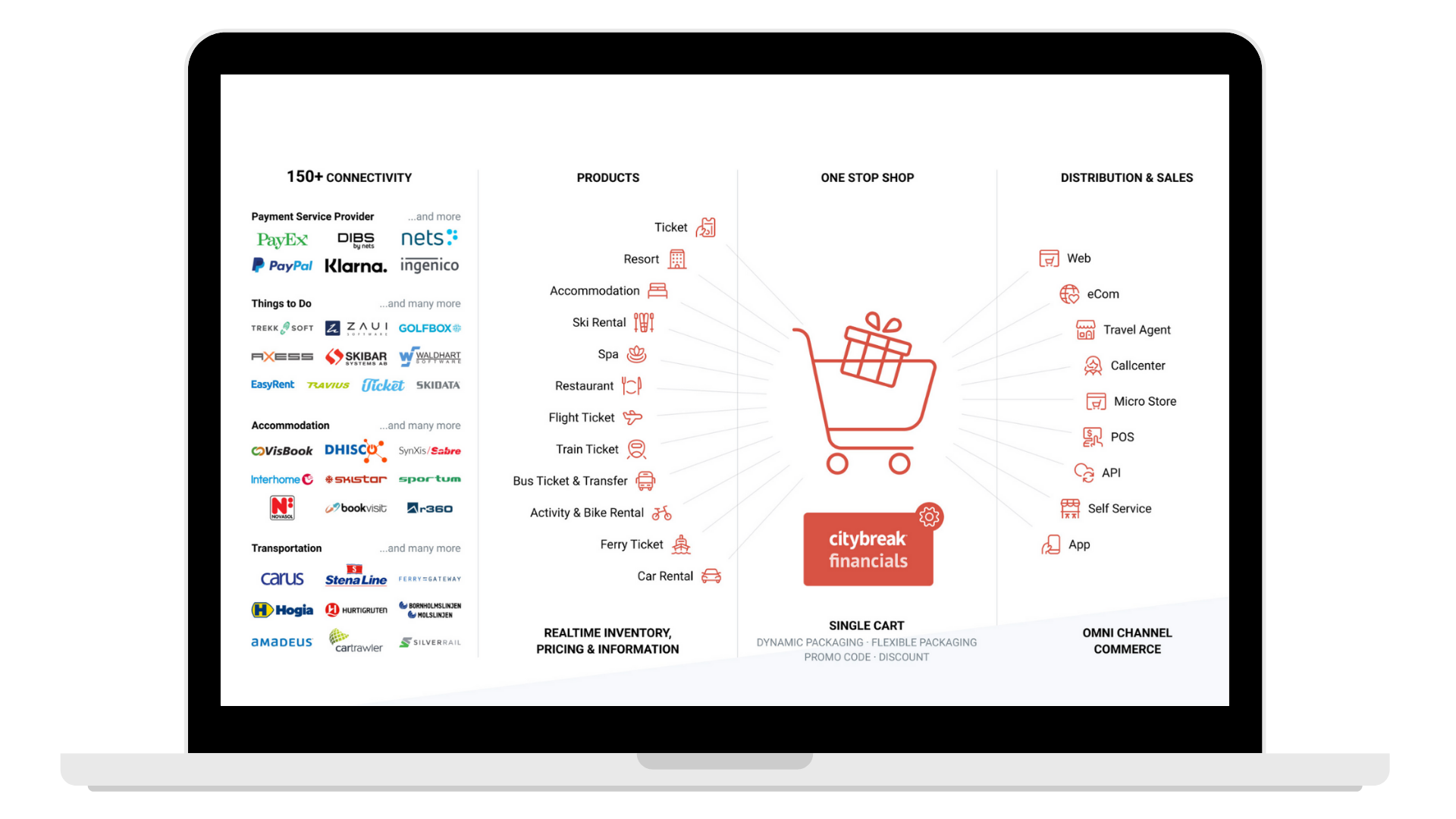 The complete solution for tour and activity providers
Ticketing, resource management, online sales, and physical point of sale.
Ticketing and Entry Management
Everything you need to manage admissions. Sell, issue, and create your tickets according to your needs and design. Redeem tickets easily and quickly.
Resource Management
Update and align opening times, time slot allocation and capacity limitations. The experience hub is designed to solve the recourse puzzle – the heart of your operations.
Point of Sale
A physical point of sale is crucial for many attraction providers. What if someone walks by your boat and wants to join the next tour? The Experience Hub is fully integrated to several payment and hardware providers, and you can set it up on any device you wish.
Joint offers and partner inventory
Offer additional products together with your partners. What about accommodation together with an entry ticket? Create, sell, and distribute your experiences through a system connected to hundreds of third-party solutions.
Omni-channel distribution (CRS)
Think about your offer – we'll handle the rest. Commerce hub is the ultimate platform to get your experiences out there! Being able to distribute through various channels and to different targets is essential to reach potential visitors. You can specify products, quantities and prices that are accessible to a customer segment grouped in a distribution channel. A commerce solution that supports all major channel of distribution:
Call centers
Travel & Sales Agents
Web storefronts
Point of Sale (PoS)
API-connections
Partner widgets