The Telemark Canal is on a roll
Reading time: 3 minutes
Here you can read more about Visit Group's and Norwegian Hospitality Group's cooperation, the text covers how:
Telemark Canal operators collaborate on joint online sales
Guests can book complex packages while sales are overseen centrally
Calls to Telemark Canal's call centre have been more than halved
---
Competitors joined forces and breathed life into tourism
The Telemark Canal is one of Norway's most popular tourist attractions - but it has been difficult for guests to find their way here. Norwegian Hospitality Group wanted to change that.
A canal boat trip on the Telemark Canal is a journey through cultural history and beautiful scenery. Along the 105-kilometre journey between Skien and Dalen, guests are greeted by mountains, coastal scenery and 18 locks that lift the canal boats 72 metres above sea level.
"There were exciting experiences along the canal but too few tourists came here. We created Norwegian Travel Group to make a concerted investment and develop a digital solution for the entire guest journey at the Telemark Canal," says Erling M. Kristensen, Managing Director at Norwegian Hospitality Group.
Thanks to the investment in joint online sales - which was launched with Visit Group's help - Telemark Canal's operators have seen their businesses grow.
"We're proud that as competitors we've been able to come together and create shared value, it's a bit of a sunshine story," says Erling.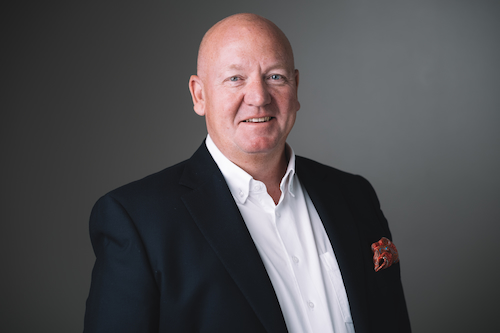 Calls to call centres more than halved
The combined online sales allow guests to book boat tours, food, excursions and accommodation both separately and as packages.
"The Telemark Canal's offering became more understandable and saleable, which reduced calls to our call centres by more than 50%. Now the staff can spend time on good customer service instead of just answering questions," says Erling.
Capacity at a glance
Canal boat companies and shipping companies have complex requirements, so the digital solution needs to make it easy to comply with shipping's strict rules.
"If someone gets off the boat we want to sell that place, with Visit Group's solution we can do that without worrying about overbooking. All in line with the regulations," says Erling.
Being able to package experiences in a complex way was also crucial for Telemark Canal's operators.
"We need to be able to have full control over the capacity and create packages with three different boats, each with their own capacity. The rather complex offer should be able to be packaged in a simple way, for the guests and for the canal operators. Few people handle online packaging, but we've seen that we can do it with Visit Group's solution," says Erling.
Over the years, Visit Group, Norwegian Travel Group and the canal operators have lifted each other up.
"Now we have future plans where Visit Group is involved," concludes Erling.
We at Visit Group are experts in the digital customer journey for the travel industry. Want to know more about how we can make your customer journey easier?