Geilo grows and focuses on smoother visitor experience
Reading time: 3 minutes
Here you can read more about Visit Group's and Geilo's collaboration, the text includes:
How Geilo has brought together all the businesses in the mountain area
The benefits of a common platform
How Visit Group supports Geilo's continued efforts
---
Popular Geilo in Norway attracts thousands of visitors every year
Geilo is a mountain area about three hours' drive from Oslo in Norway. It offers activities for the whole family, both in summer and winter. Both Norwegians and international guests come here to hike, ski or cycle. In total, the area can accommodate around 40 000 overnight guests, including private cabins and rental companies.
Some forty companies currently arrange trips and activities to Geilo. There are also several smaller companies offering activities and experiences.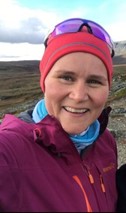 Cooperation with the guest in the center
Helen Møgster works as the spider in the web to manage the work and ensure a smooth experience for both guests and organisers in Geilo. Her job includes establishing and managing contacts between activity organisers, hotels, hostels and tour operators. In short, everything needed to make things run smoothly before and during guests' visits to Geilo. 
"Ten years ago, activity organisers were more focused on competing with each other than on working together to make the guests' experiences as good as possible. Now this has changed and everyone understands that working together, with the guest at the centre, increases efficiency, reduces costs and keeps guests coming back," says Helen. 
Common website makes it easier
Through a gradual integration of services from Visit Group, there is now a common website where visitors and tour operators can access Geilo's full range of services. They can book everything from complete trips, transport, accommodation, lift passes and activities in one place. Those planning a visit to Geilo can tailor their stay at geilo.com and fill their shopping basket with the experiences and bookings they wish. All bookings and payments are handled automatically through the system so that everything is ready when the guest arrives in Geilo.
"Previously, guests had to book everything with the individual suppliers. First they would find available accommodation and book it, then proceed to find and book activities. Then they had to go to more sites to book ski rentals and lift passes. Not very intuitive or smooth," explains Helen. 
All bookings in one place makes for a seamless experience
Today, both guests and organisers use a single booking and supply system. The tedious work of creating packages for group trips, confirming bookings and managing all payments is now automated. Activity organisers also have the opportunity to present their services without the need for their own website or booking system.
"We see that operators benefit from a common platform where they share the costs of systems, marketing and sales. The best part, of course, is that guests get a seamless experience when they come to Geilo," says Helen. 
The pandemic has led to more tourists discovering destinations in their local area. This has given a boost to Geilo, where the range of summer activities is growing rapidly. The next step for Helen and her team is now to connect private cottage renters to the same booking system as hotels and hostels.
"Our collaboration with Visit Group and their team of mountain destination specialists is a true partnership. We challenge each other and help each other to drive development forward. It's a great team of real professionals," says Helen.
Helen Møgster has been working on the development of Geilo as a travel and tourism destination for almost 15 years.
"What we have now achieved has been my dream for 15 years. Even though we are constantly growing and developing, I feel that we are now on the doorstep of something really big for Geilo. I think the next five years will be very exciting," Helen concludes.
At Visit Group, we are experts in the digital customer journey for the hospitality industry. Want to know more about how we can make your customer journey easier?