Lofsdalen – the little village with the big skiing
Reading time: 3 minutes
Here you can read more about Visit Group's and Lofsdalen's cooperation, the text includes:
How Lofsdalen's vision for growth has led to new initiatives
How all activities in one place simplify both booking and payment
How the village grows with success
---
Lofsdalen attracts more and more international guests
Lofsdalen is a mountain village in Härjedalen that offers activities in both winter and summer. Lofsdalen mainly attracts visitors from Mälardalen, Stockholm, Uppsala, Dalarna and Gästrikland, but more and more long-distance guests come to take part in all the activities the village has to offer.
In winter, there are snow-sure cross-country trails, ski slopes and over 150 kilometers of snowmobile trails to discover. In summer, Lofsdalen offers hiking, fishing and a rapidly expanding cycling area. In total, the village has around 10,000 beds offered by both commercial operators and private cabin owners.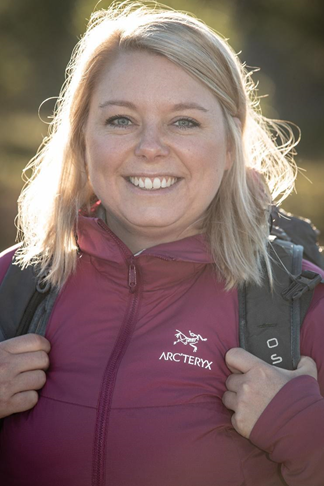 Achieving the vision of growth
In Lofsdalen we find Lotta Anestedt, who in her role as CEO and marketing manager for Destination Lofsdalen is working to get more visitors to find their way here and find out about all the activities. A job that is being carried out successfully. Every year Lofsdalen is visited by more than 100,000 guests and during the high season, such as Easter and the sports holidays, most of the accommodation is rented out.
The investment in summer tourism in recent years has also been successful. The number of summer visitors has doubled in just a couple of years, thanks also to the multi-year investment in expanding the number of cycling trails, which have now grown to 200 kilometres in length. 
Everything in one place
"We have managed to time our investments well. When the pandemic made more people interested in spending their vacation in Sweden, we were ready to present Lofsdalen as a safe destination with a wide range of activities," says Lotta Anestedt, CEO of Destination Lofsdalen.
For guests planning a visit, all information is available on the Lofsdalen.com website. Here, Destination Lofsdalen, with the help of Visit Group, has gathered the entire area's offering in one place. The website is the hub for the marketing of Lofsdalen and takes care of the entire booking experience.
"Whether a guest comes to our site looking for inspiration, information or to book, everything they need is in one place! Here they can book activities, accommodation, lift passes, ski and bike rentals. Even the payment is handled smoothly," says Lotta Anestedt.
Visit Group has a team with a special focus on mountain destinations. This allows Destination Lofsdalen to benefit from the experience of other similar resorts and at the same time contribute to the development of the services within the cooperation.
"We are a small team and therefore appreciate having a single point of contact at Visit Group to handle everything from web, bookings and other support systems. This allows us to focus on our work to get more people to visit Lofsdalen," says Lotta Anestedt.
Positive reinforcement brings more year-round accommodation and better service for everyone
The successful expansion has increased the number of year-round accommodations in Lofsdalen. With two distinct seasons, there are now greater opportunities for residents to make a living from tourism throughout the year. Reduced reliance on seasonal workers also means that skills are retained over time.
With more accommodation in Lofsdalen, the variety and services have also improved, which means that more and more holiday home owners are choosing to settle in Lofsdalen. Today, the village has 183 inhabitants and a school with 20 children.
"We have come a long way, but the investment in Lofsdalen continues. Our next goal is to start work on expanding and improving the ski area," concludes an optimistic Lotta Anestedt.
Team Mountains at Visit Group delivers the all-in-one solution for ski resorts, destinations and gondolas.

Are you ready to take your sales, packaging and distribution the next level? We love visions and goals, and would be happy to meet to talk about how our solutions will help you reach them.