Citybreak Release Notes 8 Mar 2022
Citybreak Booking Engine / Citybreak Online
We have removed Visit Group's global Google Analytics tracker from all our Citybreak Online pages in order to better comply with GDPR and data privacy regulations.
We fixed an issue where we did not display the BookVisit room name on Citybreak Online Add-on pages when using the new Bookvisit-Citybreak Integration.
We did some SEO improvements on Citybreak Online with canonicals. (If you don't know what canonicals are: In case of different URLs with the same content, for example http and https, Canonicals are a way to tell search engines which URL to index and which one to disregard). Canonicals on Citybreak Online now always point to the SSL version of the page and on URLs with parameters, the canonical is now the URL without the parameters. This has proven to be the most SEO friendly way.
On our booking confirmation e-mails, we have removed the link to the old Online2 payment page.
We fixed an issue on the arrival report where we sometimes didn't display booked complementary products due to a date issue.
Citybreak Sales Agent
We fixed a display issue in bookings with only one version: Bookings with only one version number now don't display a dropdown to select different versions anymore.
For event bookings on Citybreak Sales Agent, we fixed the date picker that was not displayed properly.
For organizers, it is now possible to activate a feature to view the invoicing state of all agents. The feature is user-controlled, which means that only users who are granted access will be able to view this financial data. If you would like to have this activated for your organization, please contact our customer success team.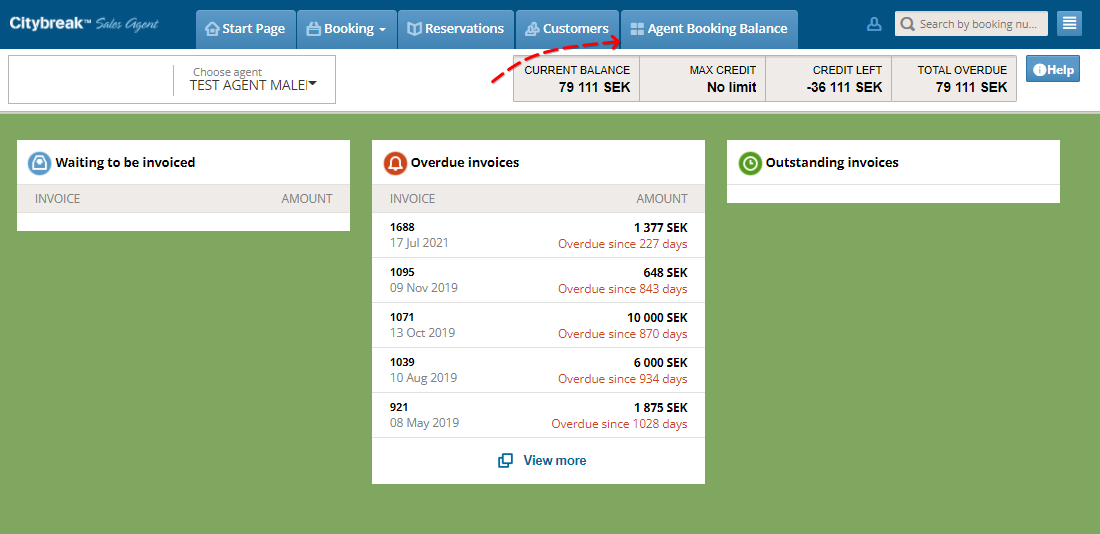 Citybreak MyPage
We fixed an issue where it was not possible to remove a traveller on Citybreak MyPage.
An issue has been fixed where it was not possible to edit the customer's e-mail address.
Citybreak Financials / PSPs
On Citybreak Financial, we are now fully supporting the SEPA file format for Swedish bank accounts when creating the payment file for outgoing payments.
On outgoing payments made via Citybreak Financial, we are now including the external booking number, the arrival date and the name.
Integrations / API
We improved error logging in our new BookVisit-Citybreak Integration. We now also log errors when BookVisit sends rates to Citybreak with only inactive rooms included.
It is now possible to search for non-placement accommodation via the Citybreak Galaxy API using the existing Skistar connection. Previously, only "placed accommodation" searches were supported for this connection. You can read more about non-placement accommodation in our Galaxy API Documentation.