'Caring' creates magic for Lund Gruppen's visitors
For over 100 years, the Lund Group has been offering guests and visitors unforgettable experiences. Every year, nearly five million people experience magical moments at one of the Lund Group's attractions. A contributing factor to this success is the great care taken to ensure that everything runs smoothly for guests.
Together with Visit Group, they have developed a seamless and engaging booking service for Kongeparken in Vestlandet in Norway and Skånes Djurpark in Sweden.
Ongoing communication key to secure customers
Håkon Lund belongs to the fourth generation of the Lund family to work in the family business. He is the CEO and head of the Lund Group. The title of "lekemester" ("Master of fun") is an obligation. It is Håkon's job to ensure that guests' visits are filled with magic and good experiences, no matter which of Lund Group's attractions they are.
"We take a broader view of the customer experience and consider the whole process from marketing, booking and visiting as equally important parts. No part of the experience should have friction or hassle and must work every time," says Håkon Lund.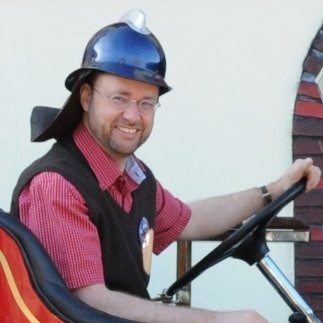 Håkon exemplifies the philosophy by describing how they work to create security and a comfortable feeling for the customer during their booking. It's about providing rich and clear information about what they've ordered, proactive tips on how to get the most out of their visit and suggestions for add-ons or side activities that might be interesting in connection with the visit.
"It's important that guests get excellent information when they book so they feel taken care of. We want to interact with them before, during and after their visit. It should be possible to adjust your package as you might think of more things you want to do," continues Håkon Lund.
Regionally strong tourist destinations with international audiences
Kongeparken and Skånes Djurpark are both regionally strong tourist destinations. Kongeparken, located in Vestlandet in Norway, is a theme park for families with children up to the age of fourteen. It has a number of unique attractions. These include a chocolate factory where you can design your own flavours, an interactive fire station and a bank where children can try to crack the code to the safe.
Skånes Djurpark is the largest zoo in the Nordic countries, focusing on Nordic flora and fauna. The target group is families with children up to the age of ten, who can develop a stronger relationship between humans, animals and nature.
When booking, it's easy to plan and pay for your entire visit, including tickets, accommodation and activities, without leaving the site. The Visit Group platform also makes it easy to provide information in multiple languages. Many guests come from Germany and Denmark or are international workers from, for example, the oil industry in western Norway.
"We have focused on reducing all possible frictions that could prevent people from booking and visiting us. For example, we offer a wide range of localised payment services. It is also possible to see the availability of attractions and find accommodation among Lund Group's own offerings or partners," says Håkon Lund.
The solution also allows Lund Gruppen to work with dynamic pricing to avoid excessive crowding among guests. A feature that also allowed to cope with the visitor number restrictions that existed during the Corona pandemic. It is also easy to design packages and offers that can be tailored and personalised to customers' preferences.
Long-term cooperation is the foundation of innovation
The Lund Group has been working closely with Visit Group for almost 15 years. Through this partnership, they have been able to influence the development of services and act as a driving force for continuous innovation.
"For us, it's not enough for things to work 95% of the time for our visitors. For the right magic, we need to succeed every time. Visit Group has been great at meeting our high expectations. We work together every day to become even better," says Håkon Lund.
What Håkon and the Lund Group particularly appreciate about the cooperation with Visit Group is the availability of a dedicated business manager who acts as a link to the development team. This allows them to easily keep up to date with new opportunities on the horizon and to be involved in the development of new features.
"Our season is short and it is important that our partners are available to us when we need them. This works well with Visit Group. We have found a close working relationship characterised by direct and open communication where we constantly give each other feedback. That's why we succeed so well together," concludes Håkon Lund. 
 
Team Day Tours & Attractions at Visit Group delivers the all-in-one solution for activity providers, amusement parks and day tours.

Are you ready to take your sales, packaging and distribution the next level? We love visions and goals, and would be happy to meet to talk about how our solutions will help you reach them.